A relaxing vacation
in a 4-star campsite in Loire-Atlantique
At the 4-star Au Soir d'Eté campsite in Mesquer-Quimiac, near La Baule and the Presqu'île de Guérande, you'll have free access to a host of useful and practical services… to make your vacation a relaxing one!
Our campsite promises you an unforgettable experience where relaxation and pleasure are the key words of your stay. For the duration of your stay, our campsite in Loire-Atlantique is full of possibilities for unforgettable family moments. You'll have the chance to enjoy a variety of upscale services and a wide range of activities for all ages and tastes.
Treat yourself to an enchanted interlude in the heart of a region of many charms. Create precious memories that will stay with you for a long time.
A warm welcome
with a reception desk at your service
The Camping Au Soir d'Été reception is open every day of the week, with opening hours to suit the needs of our campers. Our team is here to help you on your arrival and departure, and to answer all your questions about our 4-star campsite in Loire-Atlantique. We also provide tourist information on the best places to visit in the area.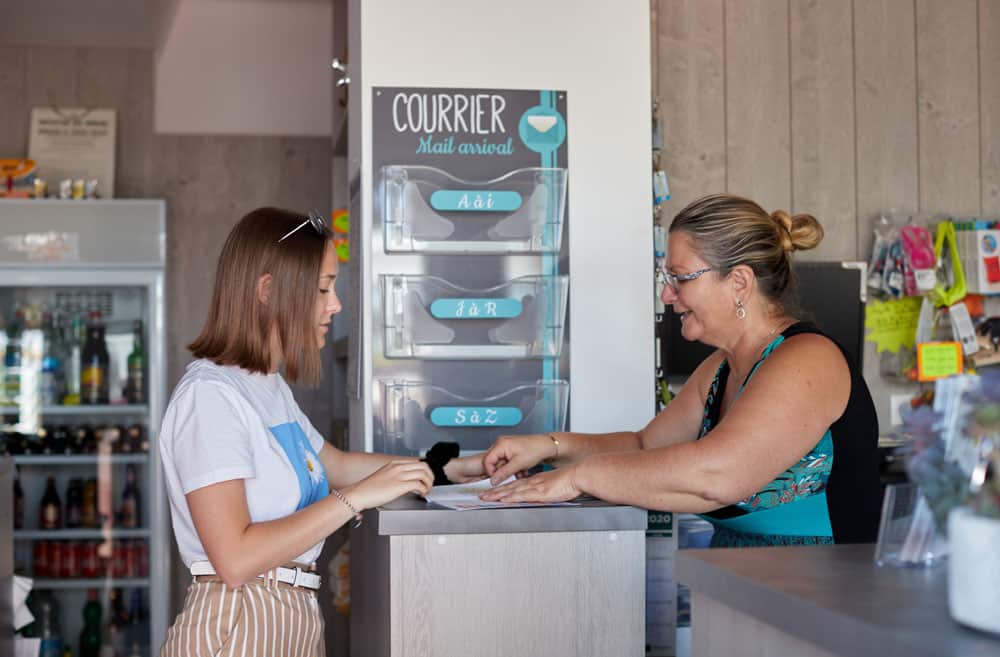 Opening hours
From 01/04 to 01/07 and from 28/08 to 25/09: 9h00-12h00 / 14h30-18h30
From 01/07 to 27/08: 9h00 to 19h00
Enjoy local cuisine
at the campsite restaurant
Your campsite's snack-bar restaurant welcomes you for all your meals, in a warm and friendly atmosphere. We offer traditional, regional cuisine, with tasty dishes based on fresh, local produce. Our rates and packages are designed to suit all tastes. You can also order meal trays or takeaway meals for greater freedom.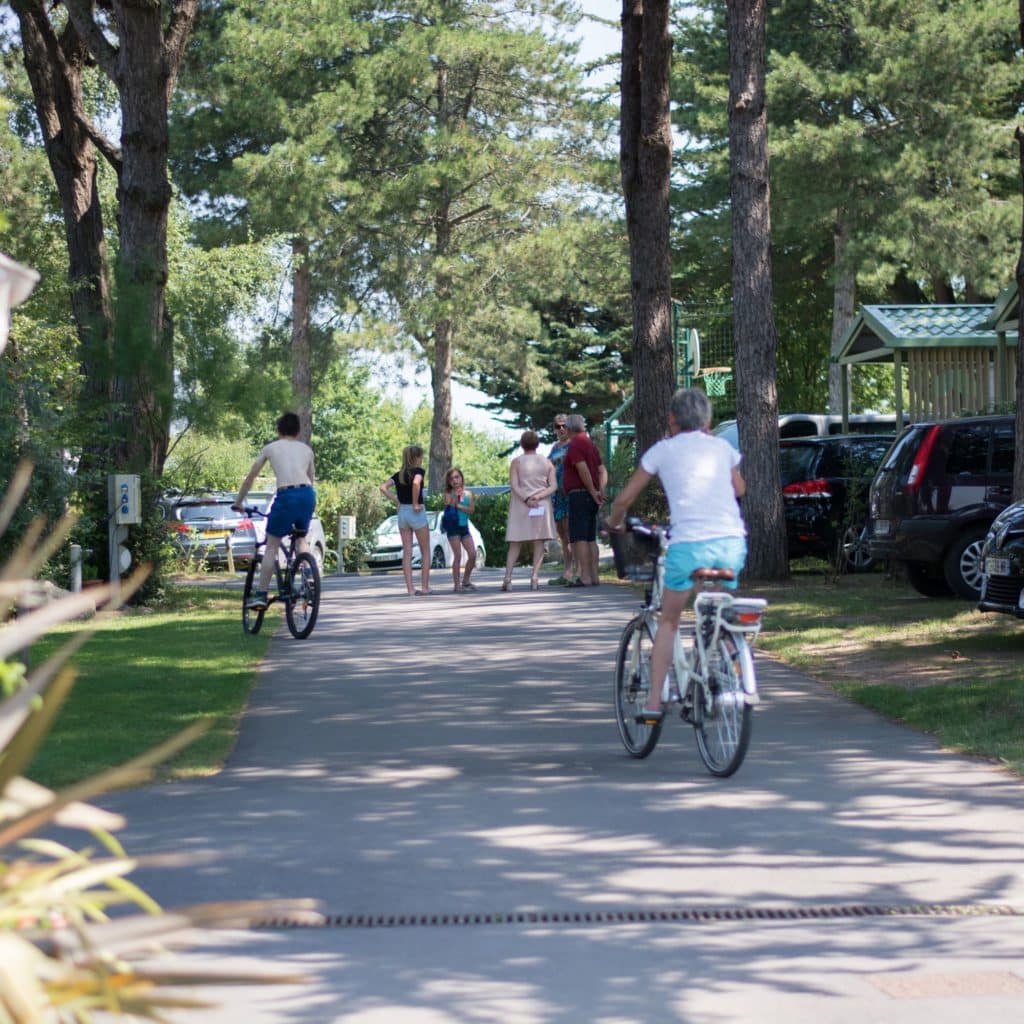 Entertainment & leisure
For the whole family
Our 4-star campsite in Loire-Atlantique offers a wide range of facilities and services to make your stay as pleasant as possible. You can take advantage of our bike rentals and numerous leisure activities for all members of the family.
For water sports, young and old alike can enjoy the indoor heated swimming pool from April!
We also offer laundry services for your laundry, and a grocery store for your basic necessities. Finally, we offer Wi-Fi access throughout the campsite, so you can stay connected during your stay.
Discover our 4-star campsite in pictures
for a relaxing vacation on the Atlantic coast